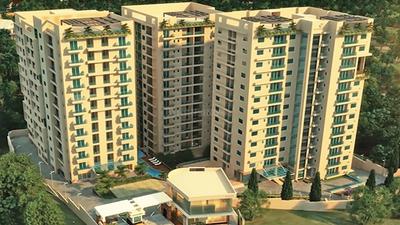 ₹32.26 L - 81.39 L
EMI starts at ₹17.09 K
By RP International Pvt. Ltd.
Configurations
1, 2, 3 BHK Apartments
Possession Status
Ready to Move
Impact Milestone Tower C with its charismatic charm and unmatchable amenities promises to win the hearts of the observers. The state-of-art technology and modern engineering has converted this residential project into a trendsetter and best in class project. With unimaginable facilities, elegant design and artistic architecture, the project is hands down a winner. The best part is that despite offering so much, the apartments are available at a very reasonable rate. The tranquility and the calmness offered by these aesthetically conceptualized homes are beyond one's imagination. The surprise f...
Collapse