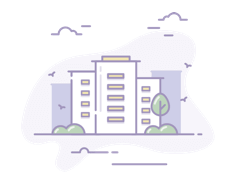 No photo available for this property
Request Photos
₹18.0 L - 28.55 L
EMI starts at ₹9.53 K
By Dinsha Builders & Developers Pvt. Ltd.
Configurations
1 RK, 1 BHK Apartments
Possession Status
Ready to Move
Dinsha Builders & Developers Pvt. Ltd. has lauched Dinsha Olive in Ulwe, Navi Mumbai. The project was launched in January 2017. It offers Ready to Move units. Popular configurations include 1 RK, 1 BHK units. As per the area plan, units are in the size range of 205.16 - 325.39 sq.ft.. There are 21 units in Dinsha Olive. Overall, there is 1 building. The possession date of Dinsha Olive is Jun, 2018. The address of Dinsha Olive is Plot No. B 60, Ulwe.Own a home in Dinsha Olive today!.Approved financing for property at Dinsha Olive by major lenders like PNB Housing Finance, Axis Bank, LIC Housing...
Collapse