Amishi Shah's work involves using discarded materials, to create beautiful new products which are of higher value than the original product. The 24-year-old creative entrepreneur's main aim, is to popularise the concept of 'upcycling' in India. Shah runs 'The Upcycle Project', a Mumbai-based social enterprise.
Shah's tryst with upcycling began when she was pursuing her masters' degree. She attended a lecture on sustainability and unique businesses that stemmed from being environmentally, economically and socially sustainable. This led her to think about upcycling in India. Incidentally, Shah has a bachelor's degree in finance and a master's degree in International Management from the University of Bath in UK. She worked in the financial sector for a brief period, before quitting her job to set up 'The Upcycle Project' in 2013.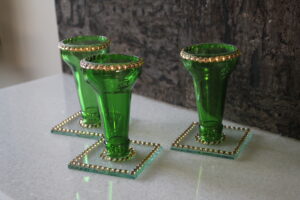 Recycling involves breaking down trash into its base form and converting it, into a product of lesser quality. "Upcycling is a simpler process that uses lesser energy and is greener. Upcycling uses trash in its existing form and converts it into something of equal or higher quality, thereby, delaying its journey to the landfill. For example, taking a used glass bottle and melting it, to make another bottle, is recycling. On the other hand, cutting a glass bottle, to make drinking glasses or a vase, is upcycling," explains Shah.
See also: Buy less, waste less, live in harmony with nature
After working on glass products, Shah is now focusing on vinyl records, which she uses to make clocks, key holders, bookends, coasters, etc. "Vinyl records contain PVC plastic, which tends to produce toxic waste when discarded and is harmful to the environment. Besides a variety of products, I also make decorative wall installations. Customers can either buy readymade installations or have it custom-made. For example, an entire wall can be decorated with Michael Jackson records, in a quirky way," she explains.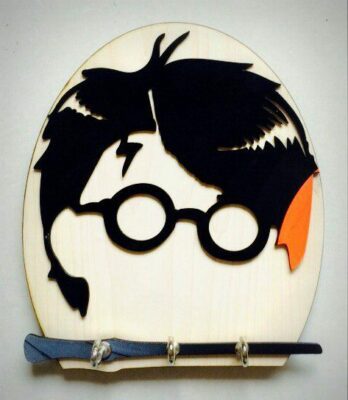 Shah has two full-time and four part-time employees, who help her to create almost 1,000 pieces every week, which she sells through various e-commerce portals and a few stores in Mumbai. "Sourcing raw materials from raddiwallas and scrap dealers, is the biggest challenge," Shah maintains, adding that it is imperative to use waste in the best possible way.
In the past, people would carry their own bottle for drinking water. Now, people simply buy plastic water bottles and discard them, thereby, increasing waste, she points out. "Moreover, in India, the elimination of garbage is mainly done through its incineration in open spaces, which causes pollution. As citizens, it is not only important to be conservative, with respect to consumption but also play a role in reducing waste. Using waste to make quirky home accessories, is one option. People have to be sensitised, to use more eco-friendly products," says Shah.
As the demand for her upcycled creations rises, Shah now plans to enter the retail and bulk gifting segments and also explore international markets. Innovation is the key to success, believes Shah, who is exploring different waste materials, to develop new décor products.
Amishi Shah's upcycling tips for home owners
Cut plastic bottles and use the bottom half as planters.

Paint old chocolate boxes or box-shaped wedding cards and use them to hold the remote controls for your television, DVD player, etc.

Make coasters from old magazine papers, by coating them with nail polish varnish, to make them semi-waterproof.

Cut a photo to the approximate size of an old jar. Place it inside the jar and use it as a photo frame.