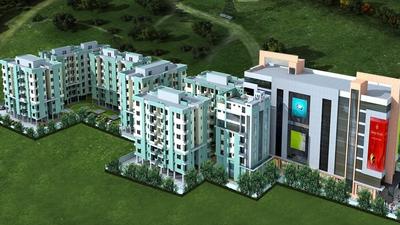 ₹17.43 L - 47.08 L
EMI starts at ₹9.23 K
By Agrim InfraProject Pvt. Ltd.
Configurations
1, 2, 3 BHK Apartments
Possession Status
Ready to Move
Agrim Vista invites a chosen few to a new world and a new life. It lends you the best of both worlds. Enriched by the beauty and serenity of nature and endowed with every conceivable modern day luxury, the project offers a beautiful ambience where you are sure to get contentment from within. Agrim Vista is more than a house. It is an endeavor to give homeowners a lifestyle undreamt of. Affordable homes featuring all the amenities, comfort and luxury that define modern day living, Agrim Vista will become a home to be proud of. It is an attractive and perfect living option for those who cherish ...
Collapse