There is now a plethora of modern lighting solutions that you can choose from for various settings and rooms in your home. New designs, subtle fittings, and energy-saving lighting have been the trend in the last few years, and sometimes it can be difficult to choose the best fit for a room! 
Home lighting has gone far beyond than just serving the functional purpose of providing illumination. Various styles of lighting, the colour of the light, it's specific shade of yellow, white or blue help to set the tone in a space, and has thus become an integral part of home décor.
It is hence crucial that you get this aspect of doing up your home just right. Here we have a few pointers to choose the right light fittings for different parts of your home, over and above regular bulbs and tube lights.
5 Lighting Ideas for your Living Room
1) Chandeliers
A chandelier in the centre of your living room will spread light evenly through your hall, banishing shadows from the corners. Chandeliers not only act as a light fitting, but also as fabulous home décor. You could get a vintage metal chandelier to create a greater visual interest or a classic crystal one to add elegance to your space. You have the option of using dimmer switches in the chandeliers, too, to provide varying levels of light!
2) Floor Lamps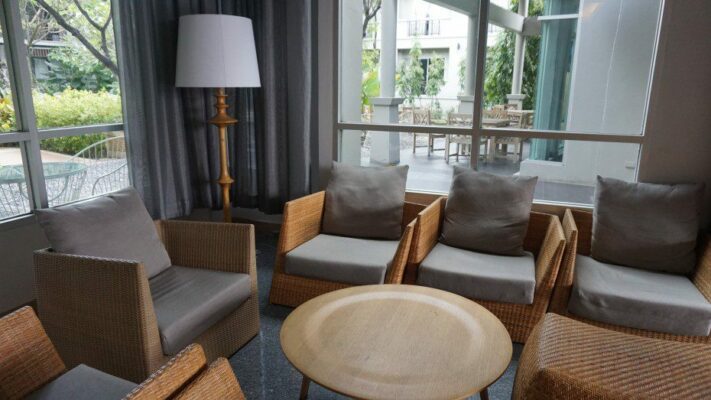 If you need concentrated light in a particular area of your living room, floor lamps are a great option. Considering that floor lamps come in a number of sizes and shapes, you can choose one that matches the décor of your living room.
There are some really beautiful vintage, unique shapes available today, which can transform your living room from everyday to extraordinary, without burning a hole in your pocket.
3) Recessed Lighting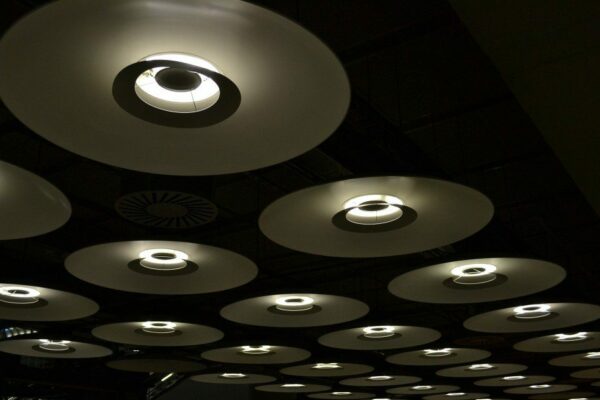 Recessed lighting is a great idea for a living room, allowing you to illuminate only that part of the room as is necessary at any given point in time. This kind of lighting usually uses incandescent, fluorescent or halogen bulbs for the purpose of illumination.
You could make use of dimmers to increase or decrease the brightness of the lights in a particular part of the living room, changing the mood of the entire room in a second.
4) Sconces
Put up sconces on your living room walls and see how the room instantly takes on a countryside feel! Sconces usually come with shades or glass diffusers, which help bathe your living room in a soft light.
Get a pretty, chandelier-style sconce to add a vintage effect to your living room, or a simple yet elegant metal one for a modern feel.
5) Fan Lights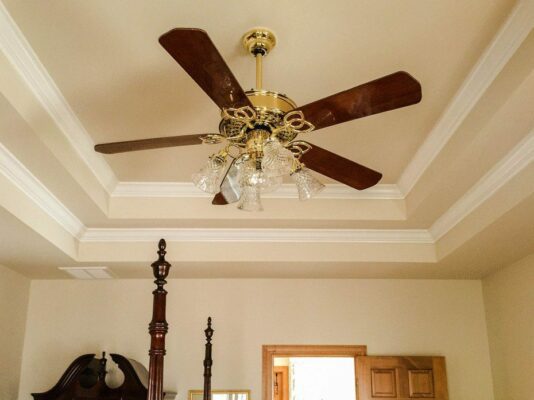 Fan lights are lights attached to ceiling fans and are a great home lighting solution for a living room, helping you beautifully illuminate the area right below the fan.
Make sure you use bulbs specifically designed for the purpose, ones that are resistant to vibrations caused by ceiling fans as regular bulbs might fail prematurely.
3 Lighting Ideas for your Kitchen
6) Skylight
Bring a bit of the outdoors to complement your kitchen decor with a skylight! Skylights make wonderful lighting solutions for a small space like a kitchen, making use of natural light.
7) Under-Cabinet Lights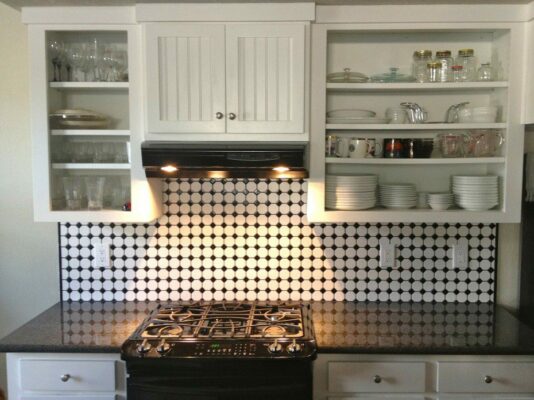 Putting up LED lights below your kitchen cabinets is a practical and smart way of lighting up your kitchen. This kind of LED home lighting illuminates the kitchen countertop, the space below the cabinets, allowing you to focus on your task keenly and clearly.
8) Hanging Lights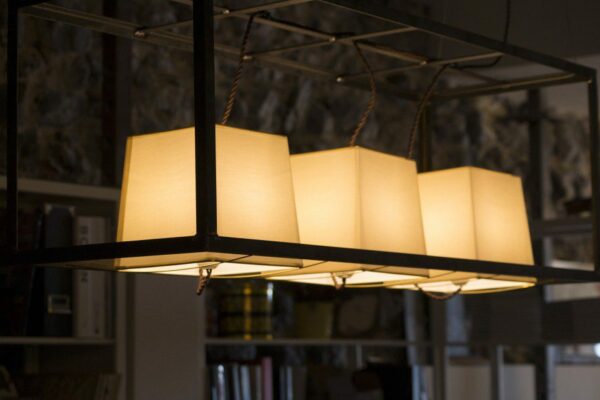 Pendant lights or hanging light fittings suspended from the ceiling are a great lighting solution for a kitchen. They are perfect for providing task lighting, i.e. lighting up that particular area of your kitchen which sees the most action, like your kitchen island or dining table.
Pendant lights come in a variety of sizes and shapes, including some handsome, unique and vintage-looking ones. Add a couple of these in your kitchen, and let them act as a style feature too! Some even come with adjustable cables that you can use to increase or decrease the level at which they are suspended from the ceiling. Perhaps on top of that herb garden on the window sill?
3 Lighting Ideas for your Bedroom
9) Bedside Lamps
If you are the kind of person who likes reading in bed till you drop off to sleep, you must definitely get a bedside lamp. These could be anything from a floor lamp to a wall-mounted one or a table lamp that you can place on the small bedside table.
Use a dimmer to reduce the level of brightness of these lamps as you might want to soften the intensity.
10) Chandeliers
Who says chandeliers are only for living rooms and dining spaces? You could add this light fitting to your bedroom too, and bring in a whole lot of drama to the space!
It would be a great idea to install a dimmer switch to a chandelier in your bedroom, so that you can control the brightness of the light as per your preferences.
11) Sconces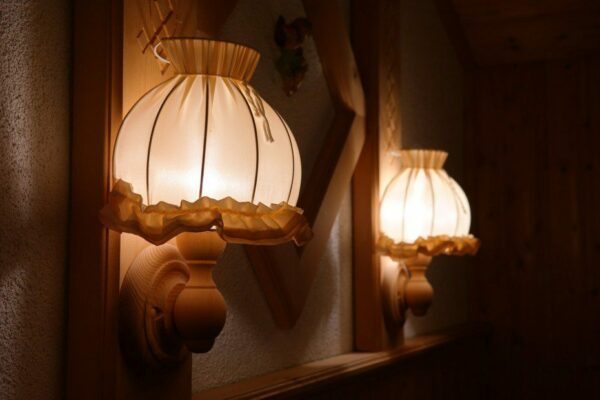 Like chandeliers, sconces do not need to be restricted only to living rooms, but they can help beautify your bedroom as well. The key here lies in choosing the right size and shape of sconces, which will complement the décor of your bedroom.
3 Lighting Ideas for your Bathroom
12) Ceiling Mount Fixtures
Ceiling-mount fixtures work wonderfully well for a bathroom. You could place one right in the centre of the bathroom, or over a particular area that needs task lighting, such as the sink.
13) French Windows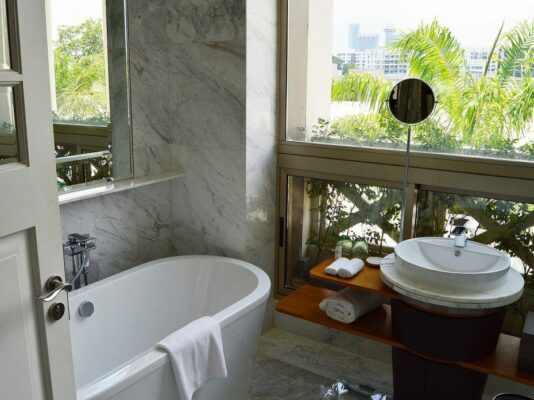 There is nothing quite like wide windows to add charm and romance to a bathroom! If possible, do install floor-to-ceiling translucent glass French windows in your bathroom, and watch the natural light flood in and work wonders on your bathroom!
14) Mirror Lights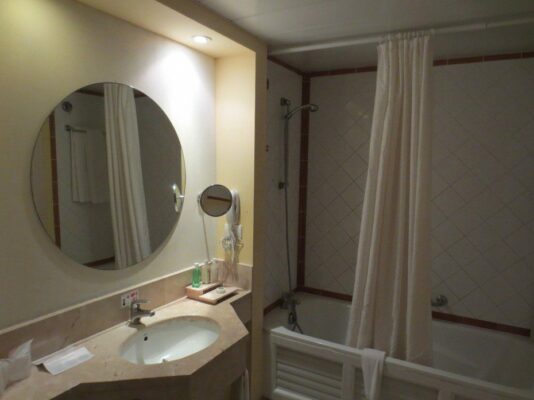 Mirrors reflect light and make your space look bigger and brighter. Add a lighting above or on either side of your sink mirror and watch how the entire mood of the space changes in a few seconds!
Do you like these ideas? Which of these would suit your rooms the best? Do tell us!