Geisel Library, San Diego
The thick concrete and geometric lines are the opposite of whimsical. Geisel Library at UC San Diego is in fact named after Audrey and Theodor Seuss Geisel. Designed by William Pereira, it is iconic for the university that it was incorporated into its logo.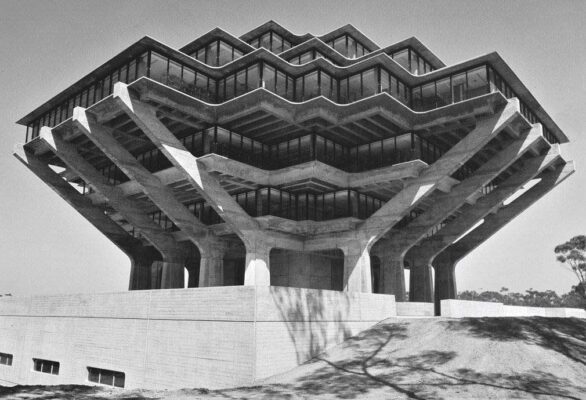 De Rotterdam, Netherlands
These famous interconnecting towers are seen as a 'vertical city', complete with housing, offices, shops and restaurants. Designed by OMA, the project was completed in 2013 after four years of construction.
Sunset Chapel, Acapulco
A building to celebrate life and mourn death, in 2011 Mexican architects Bunker Arquitectura designed this chapel on the idea of contrasts: glass vs concrete, classical proportions vs apparent chaos. Situated on Acapulco's hills which are made of large granite rocks, it was designed to look like just another boulder.
Nakagin Capsule Tower, Tokyo
The first capsule architecture design, Nakagin was built to house travelling businessmen. Designed by Kisho & Kurokawa Architect & Associates, and built in 1972, each 4 x 2.5m unit can be connected to the main core, or replaced if necessary. The design is based on the 1960s 'Metabolism' idea of cities as 'moving'.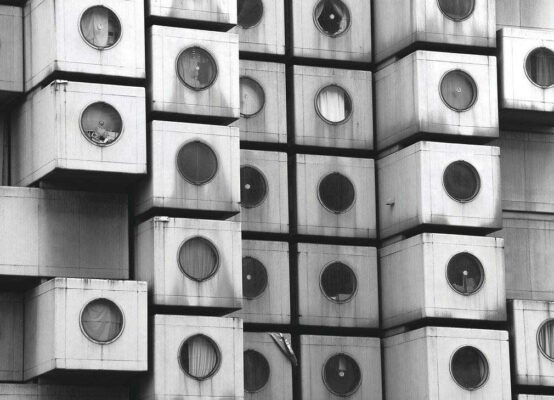 Grand Central water tower, Johannesburg
The concrete tank in the shape of a cone was constructed in South Africa's largest city in 1996. It was designed by GAPP Architects & Urban Designers.
The Breuer Building, New York
Bauhaus-trained Austrian architect Marcel Breuer's 1966 building on Madison Avenue and 75th Street housed the Whitney Museum of American Art until last year, when the gallery relocated to a new home designed by Renzo Piano.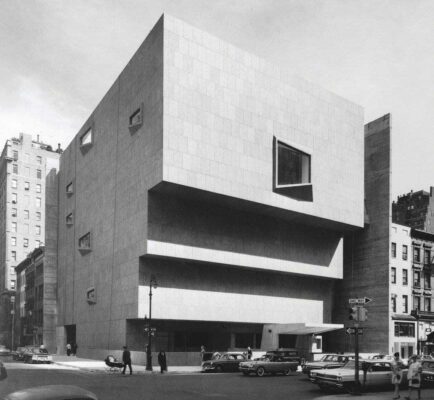 Cáceres bus station, Spain
Local architect Justo Garciá Rubio works mainly with concrete, and constructed the bus station in Cácares from one loop of reinforced concrete. Built in 2003, the station is situated between a nursery and a school by a park, and is visually very different from the surrounding buildings.
TWA Terminal, New York
Eero Saarinen was commissioned to design a terminal at JFK airport that would 'capture the spirit of flight'. Construction started in 1956 and was completed in 1962. It has been unused since 2001 as it couldn't handle larger aircraft. Last year it was announced the building would be redeveloped as a hotel.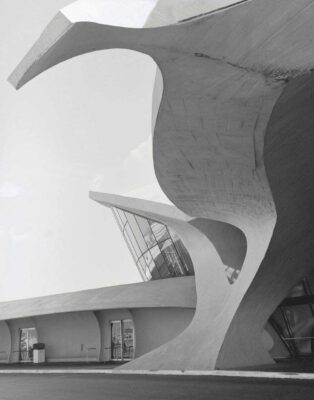 Assembly Building, Chandigarh, India
Le Corbusier was commissioned as principal architectural and planning adviser for the new city of Chandigarh. Built after India gained its independence in 1947, the new city would be the administrative centre of the newly formed government.
Salk Institute, San Diego
Jonas Salk, who discovered the first successful polio vaccine, established the eponymous institute in 1960 to have a research facility in San Diego. Designed in 1965 by Louis Kahn, it had specifications to provide unobtrusive lab spaces adaptable to the changing needs of science.
*Disclaimer: all the images used in this post have been taken from various lifestyle websites. If you have any concerns about the images used, do drop us a message, and we'll help you have it resolved.