Despite its significance, size and contribution towards India's GDP, Indian real estate remains one of the most unorganised sectors, due to its local nature and the presence of a large number of players, according to Brotin Banerjee, MD and CEO of Tata Housing. In an exclusive interview with Housing News, Banerjee explains that the scenario in this industry – which is the second-biggest source of employment in India, with more than 250 ancillary industries including steel, cement, etc., is gradually improving, with the entry of large corporates.
Q: What are the challenges that the Indian real estate sector faces, towards becoming more organised?
A: The industry faces innumerable challenges. The long and complex process of obtaining approvals, leads to huge time and cost overruns. Land acquisition issues, coupled with ambiguity over land titles, are other significant problems. Developers also complain about the lack of adequate infrastructure for new projects. Shortage of skilled labour and increasing material and labour costs, also affect the profitability of projects. These concerns need to be addressed immediately, to ensure that projects remain viable and corporates stay invested in the sector.
Q: Is there any hope that the sector can witness structured growth, in the near future?
A: The government's move, to ease foreign direct investment (FDI) norms for the construction development sector, is expected to boost foreign capital inflows. Initiatives like allowing foreign investment in alternative investment funds – a category of pooled-in investment vehicles, for real estate, private equity and hedge funds, will attract foreign investors and help in strengthening the organised sector.
See also: 'Only adoption of global best practices can help developers regain buyers' trust'
Q: To what extent has the presence of corporates helped average home buyers?
A: With constant innovation and consumer-centric approaches, corporate developers are striving to adopt industry best practices. This will help in regaining consumers' confidence. Buyers today, are increasingly inclined towards purchasing or investing in projects developed by corporate houses.
These groups generally deliver projects on time, without compromising on quality.
As the number of corporate players in the sector increases, so does accountability and competition, thereby, making it necessary to deliver better products and services.
Moreover, the growth of organised real estate, will provide a better structure to the sector, which is hoping for industry status.
Q: Will the presence of corporate developers make houses more costly?
A: Corporate presence helps buyers, as transactions with such developers are transparent and the consumer gets all the information related to the property. They are also better equipped to construct large-scale townships that cater to the market or consumer's needs. Such builders have increasingly adopted global best practices and latest technologies in building construction. All these factors ultimately benefit the buyers.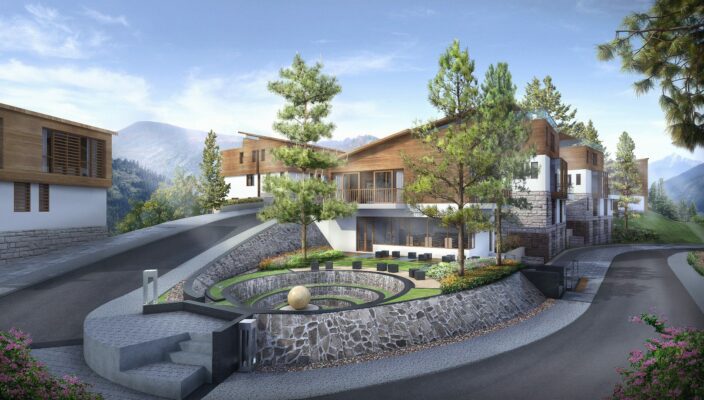 Q: What has been your experience in the sector that is by and large, still unorganised and unregulated?
A: Tata Housing considers it vital to build confidence in buyers, by educating them and keeping consumers' interest at the centre of our endeavours. We continuously strive to deliver projects on time and up to standards. Our efforts have been centred on identifying newer avenues for conducting business and reaching customers through multiple channels, thereby, ensuring that we remain a name to reckon with, in the industry.
Q: What future do you see, for India's housing market?
A: India's real estate market has huge potential to attract large foreign investments. The market will remain attractive, due to its strong economic fundamentals and demographic factors. Enabling foreign investments, through alternative investment funds; the merger of foreign portfolio investments (FPI) and FDI; clarity on capital gains and pass through of rental income for real estate investment trusts (REITs), will further enhance investors' interest in this sector.
The outlay allocations towards infrastructure, coupled with efforts to reduce unemployment, and promote affordable housing, will benefit the realty sector.
(The writer is CEO, Track2Realty)